Member Registration
ACA Membership
Regular Members
Regular members are those national associations of corporations in Southeast Asia which are primarily engaged in manufacture, trading and/or distribution of cosmetics, toiletries and fragrance products. Only one Association which has a broad base representation of both Small and Medium Enterprise (SME) and Multi-National Corporation (MNC) in each Southeast Asia country can be a regular member.
Advantages of being Regular Member
Represent National Cosmetic Association at a Regional Level
Contribute to be the vital voice for the ASEAN cosmetic industry in regional and international meetings with government / relevant authorities and counterparts.
Access to key policy makers in ASEAN and technocrats with active involvement in key regional regulatory decision-making, lobbying, advocacy, consultation, and international regulatory alignment
Voting right privilege
Be part of the issues management team to address public concerns on safety of cosmetics
Associate Members
Associate members are organized and registered associations of corporation which are primarily engaged in the business of rendering services to members of their association for the supply or distribution of materials utilized in or connected to the production of cosmetics, toiletries, fragrance and other related products.
Advantages of being Associate Member
Being part of recognized regional association and play a pivotal role in promoting, strengthening and protecting the interest of the cosmetic industry
Receive the latest updates on key development in regulatory, government policy initiatives, scientific, commercial and industrial in ASEAN
Entitle to a special membership rate to attend ACA's organized or supported conference/seminar/ workshop/training/social gathering
Invited to participate in ACA meeting and has opportunity to raise specific concerns/issues
Business and networking opportunities with key players
Note : Membership is calendar-year basis. Please find detail of membership fee as follows;
Type of Membership
Annual Fee
Regular Membership
US$ 1.000
Associate Membership
ASEAN based
US$ 500
Non-ASEAN based
US$ 1.000
Should you have further enquiries regarding ASEAN Cosmetics Association, please contact;
ASEAN Cosmetics Association
Room 306, Parc 15th Avenue Condominium,
226 15th Avenue, Barangay San Roque,
Cubao, Quezon City, Philippines, 1109
Telefax : +632 9125148
Email : asean@acal.com
Website : www.aseancosmetics.org
Membership Form
You may download the Membership Form here: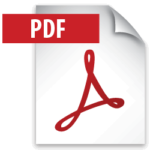 ACA Membership Form
You may also complete the online form below: